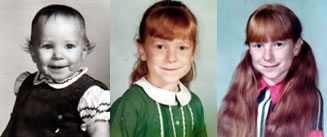 About Marlane
I was born on November 17, 1962. I spent my early years in the tiny Appalachian community of Dailyville, Ohio, where home was a turquoise and white trailer on the bank of Pee Pee Creek. (Yep, there really is a Pee Pee Creek—Google it!) Later, we moved just up the hill to a white farmhouse with a green tin roof that had once belonged to my great-grandparents.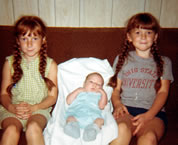 I'm the oldest in my family. I have a sister, Marsha, and a brother, Mark. My dad held a variety of jobs—milk man, school bus driver, factory worker in a paper mill, bank examiner and eventually bank president. My mom was a stay-at-home mom for most of my childhood and then went to college during my teen years and became a social worker. I grew up with various dogs, cats, chinchillas, horses, chickens, dairy cows, and pigs and absolutely loved being around them all.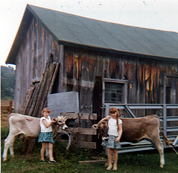 When I wasn't hanging out with the animals or my nose wasn't stuck in a book, I enjoyed catching crawdads and salamanders in the nearby creek and exploring the dense, hilly woods out back. I decided I wanted to become an author in fourth grade. My teacher passed out pictures she had clipped from magazines and instructed us to write stories about them. I had a picture of a barn and wrote about a girl who saved a horse from a barn fire. My story was read out loud and received a place of honor on the bulletin board. From then on I was hooked (though it took me a very long time to actually become a published author).
A family move when I turned eleven took me further north in the state to the Circleville area. Instead of a creek and hills in my backyard, I had a very flat soybean field (which I didn't find nearly as interesting). However, living there did have its perks. Every October brought Circleville's Pumpkin Show—and a downtown full of rides, junk food stands, and pumpkins of astounding size. It was this festival which inspired Me and the Pumpkin Queen, my first novel.
As a teenager I was a good student (well, in English, at least, math was another story). I played the clarinet in marching band and was a cheerleader—though not a typical one. I was shy and kind of quiet. I went on to graduate from The Ohio State University and worked a few years in a bank adjusting mortgage rates on loans while I dreamed of becoming a writer. The job brought me no joy, but it paid the bills.
I now happily write full time and live in Wooster, Ohio (even further north in the state) with my husband Joel, an optometrist, and our three children, Seth, Spencer, and Hope. Our daughter Molly died of a genetic disease called Spinal Muscular Atrophy when she was almost six months old. We miss her very much. I don't have quite as many animals around as I did when I was young, but we do have an enormous chocolate lab and a black cat that likes to boss him around.
In a way, however, life has come full circle for me. Once again I have a creek in my backyard and plenty of trees. On occasion, I can even be found wading in the creek searching for crawdads and salamanders. But most of the time you'll find me either reading a middle grade novel or creating one of my own.